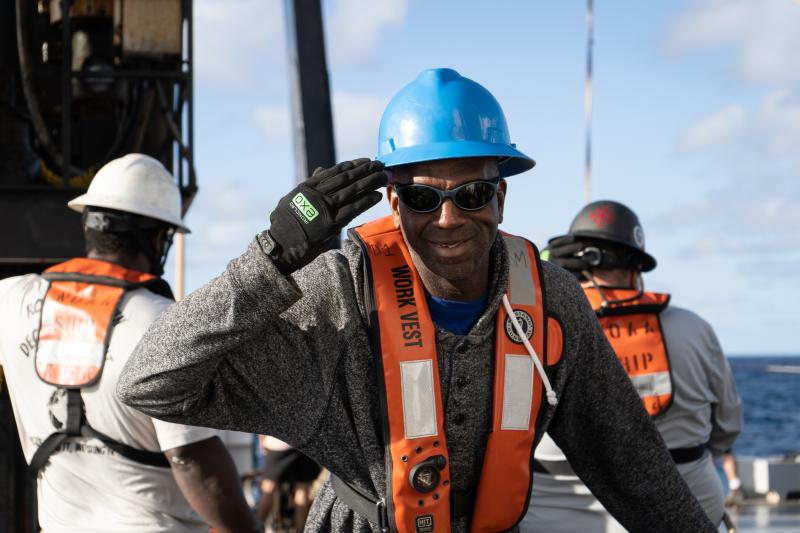 Become a NOAA professional mariner and set a course for adventure aboard NOAA research vessels!
The agency's fleet of research and survey ships operate worldwide in support of NOAA's environmental observation, scientific research, and stewardship missions. NOAA ships are operated by a combination of NOAA Commissioned Officer Corps officers and civilian professional mariners. The ships' officers and crew provide mission support and assistance to embarked scientists from various NOAA programs and the academic community.
NOAA regularly has openings for civilian mariners aboard the agency's ships. NOAA's professional mariner workforce includes licensed masters, mates, engineers, and unlicensed members of the engine, steward, and deck departments. In addition, survey and electronic technicians operate and/or maintain the ship's mission, communication, and navigation equipment.
NOAA's professional mariners play a key role in improving our understanding of the ocean and atmosphere. They also bring a mariner's know-how to NOAA's scientific research by directly participating in the operation and handling of scientific gear in the tumultuous ocean environment. The highly-skilled and technical workforce provides NOAA the ability to achieve success in the conduct of nautical charting, seafloor mapping and exploration, fisheries research and surveys, ecosystem assessments, atmospheric research, and more.
Applicants may be eligible for a $10,000 signing bonus.
If you are a U.S. citizen, apply today at marinerhiring.noaa.gov.
Announcement: NOAA is holding professional mariner hiring events in Alabama and Louisiana in January. For details, click here.
United States